New Flavors and Dishes
We love to serve a varying menu. You won't find the same dishes each day at our truck. Our menu is posted outside and we proudly serve traditional Asian recipes and flavors.
Filipino Traditional Recipes
Our chefs are Filipino so we often have traditional foods from the Philippines, although we do sometimes serve other Asian recipes. You'll have to come stop by to see what amazing dishes we are serving up.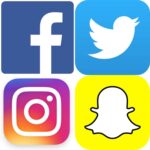 follow us on social media for Live Schedule